Student Visualisation Challenge 2020
Data visualisation challenges gives an opportunity for university students to learn geospatial data visualization techniques in practice, when they take part as a group into a competition, where teams create real-world data visualization solutions based on TURP community needs and established cases. The learning process is mainly of-campus, based on teams working and seeking for advice and mentoring support from the universities' experts.
A major part of the challenge has been face-to-face gathering of the team, which COVID-19 prohibits partially since the COVID-19 restrictions began. Since 1st June 2020, in Tanzania there was no restrictions for COVID-19 when the government opened the Universities. However, we would like to use this opportunity for 2020 visualisation challenge to be coordinated in an online platform which we developed to be used during COVID-19 period.
Visualisation challenges topics
Visualization of urban tree distributions and its importance for urban forestry management.
Understanding the relationship in the urban environmental landscape is important such as urban heat stress, green areas, flooding and soil erosion with other. Because of this, the World Bank has piloted a tree mapping project in Dar es Salaam in order to evaluate different methodologies of analysing urban greenery and trees in the city. The result aimed to contribute to 1. improved management and planning of urban greenery, trees and green spaces, 2. Clear ways to protecting city's remaining trees and planning where to put more tree in the city, 3. Identification of overall green cover quality of the city.
More Info
The pilot project has completed however, it is important to use visualisation challenge in order to see how the tree mapping could benefit the Dar es Salaam Municipalities, Dar es Salaam City Council (DCC), public utilities and more by showing the distribution and benefits in relation to other uses in Dar es Salaam. This will then help to identify the management requirements, locations for pruning or cutting permits and facilitation of the identified responsibilities for watering of green spaces in the Dar es Salaam City.
The visualisation will use only the piloted 500 trees that will then represent the large coverage in Dar es Salaam. And Tree data which were done in Zanzibar.
Data:
1. The Pilot Tree mapping data in Dar es Salaam
2. Tree data in Zanzibar
3. Other data as you see fit in the CRD
Beneficiaries:
1. Urban forestry management
2. Municipalities or Shehias
3. City Council
Coverages: 500 Tree data, Zanzibar tree data
Visualizing drainage bottleneck locations.
Accumulated sediment and solid waste can easily result in blockage of important drains. Through Ramani Huria and Resilience Academy, drainage impediments have been mapped and can be updates throughout the season. At impediment locations, typically dimensions of the blocked drain as well as the type and severity of blockage is known (0%-50%-100% blocked). To make these data more actionable, it would help to understand whether this blocked drain imposes a serious threat on the surroundings. This is, besides the already known parameters (dimensions and severity of blockage) …
More Info
dependent on other factors such as the surrounding terrain profile and the upstream area that contributes to conveyance towards the blockage.
In this challenge, you will establish a visualization of the threat of blockages by building a visualization tool (preferably a PyQGIS script) that analyses complication factors around the blockage. Terrain analysis, and drainage topology analysis may for instance be considered. The challenge can be performed using existing Resilience Academy GIS layers.
Data:
1. Drainage data in Dar es Salaam
2. Drainage data in Zanzibar
Beneficially:
1. Municipalities
2. Shehias
Coverages: Ward Level
Integration of different type of data to identify challenges through urban planning
Urban Planning is challenging when data is not harmonized together to identify common solution for Urbanized cities. Through Ramani Huria and Resilience Academy, many featured data have been collected in Dar es Salaam that in general show the flood and resilience challenges. In this visualization challenge, you find a way to harmonize the data together in order to identify the urban challenge. So, you will start by selecting the data and identify the challenges using different analysis.
More Info
Data:
1. DEM image
2. Road Data
3. Business locations and areas
4. Dar es salaam bus stops
5. Dar es Salaam BRT routes
6. Education facilities data
7. Flood depth data
8. Flood extent data
9. Government office data
10. Etc.
Beneficiaries
1. Municipalities planning offices in Dar es salaam and in Zanzibar
2. Ardhi University – School of Urban planning
3. State University of Zanzibar
3. Etc
Coverage: Dar es Salaam City, Zanzibar
How to get data for the Visualisation challenge?
All the data can be downloaded from the Climate Risk Database. Or you can contact your mentors from the University partners who can help you on how to get the needed data.
What are the preferred Softwares for visualisation challenge?
List of dataset that could be used for the visualisation challenge
1. The Pilot Tree mapping data in Dar es Salaam – Download
2. Tree data in Zanzibar – Download
3. Drainage data in Dar es Salaam – Download
4. Drainage data in Zanzibar – Download
5. Digital Elevation Model – Download
6. Dar es salaam Road Data – Download
7. Zanzibar Road Data – Download
8. Business locations and areas – Download
9. Dar es salaam bus stops – Download
10. Dar es Salaam BRT routes – Download
11. Education facilities data – Download
12. Flood depth data – Download
13. Flood extent data – Download
14. Other data, you can search HERE
General Documents and data repositories
Visualisation challenges Program
Webinar for introducing the topics for visualisation challenge 2020
Read more ...
If you are interested and you are a student from one of the university; UDSM, ARU, SUA or SUZA, you are welcome to join a Webinar that will be done to introduce topics for the visualisation challenge 2020.
Students application for Visualisation challenge
Read more ...
Under this time the students are welcomed to apply to participate into the visualisation challenge through our online link (Webropol platform) that will be shared. The applications will be focusing on the challenges been prepared, so the students will need to choose the challenge they want to produce the visualisation.
The deadline for this on 30th July 2020 at 4pm
25 Sept until o2 oct 2020
Selection of applications
Read more ...
The selected students will be notified by email of their selections to participate into the visualisation challenge. They will be required to work on their visualisation from that moment on.
FROM 05 Oct until 31 oct 2020
Read more ...
Since visualisation challenge 2020 is based on the online modes, the student will be required to visit to the Online course prepared in the Digicampus in order to learn different techniques to make good visualisations. Furthermore, the students should feel free to ask to Mentors in case they have question regarding the visualisations. Mentors will be available for each Resilience Academy University partners (UDSM, ARU, SUA, SUZA).
This visualisation challenge will be based on the seriousness, innovation and activeness of the students to communicate to mentors and reading an online material.
There will be several zoom calls to all participants in order to show them different visualisation which has been done from other projects in order to motivate the students during our visualisation challenge.
Submission of final visualisation should be sent by 30th August 2020 at 4 pm for review
from 02 Nov until 06 Nov, 2020
Selection final participants
Read more ...
After the mentorship period finished, the team from Resilience Academy will select five final visualisation that will be competing in final stage
Between 06 nov - 20 nov, 2020
Read more ...
The final selected students will be given time to prepare their final visualisation and final pitching
Read more ...
The method, the day and place for final pitching will be confirmed during the final preparations.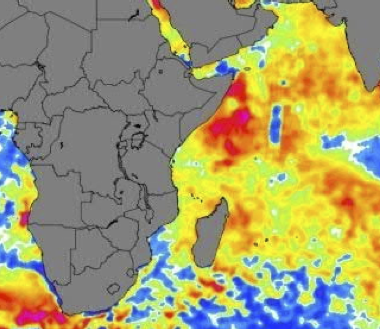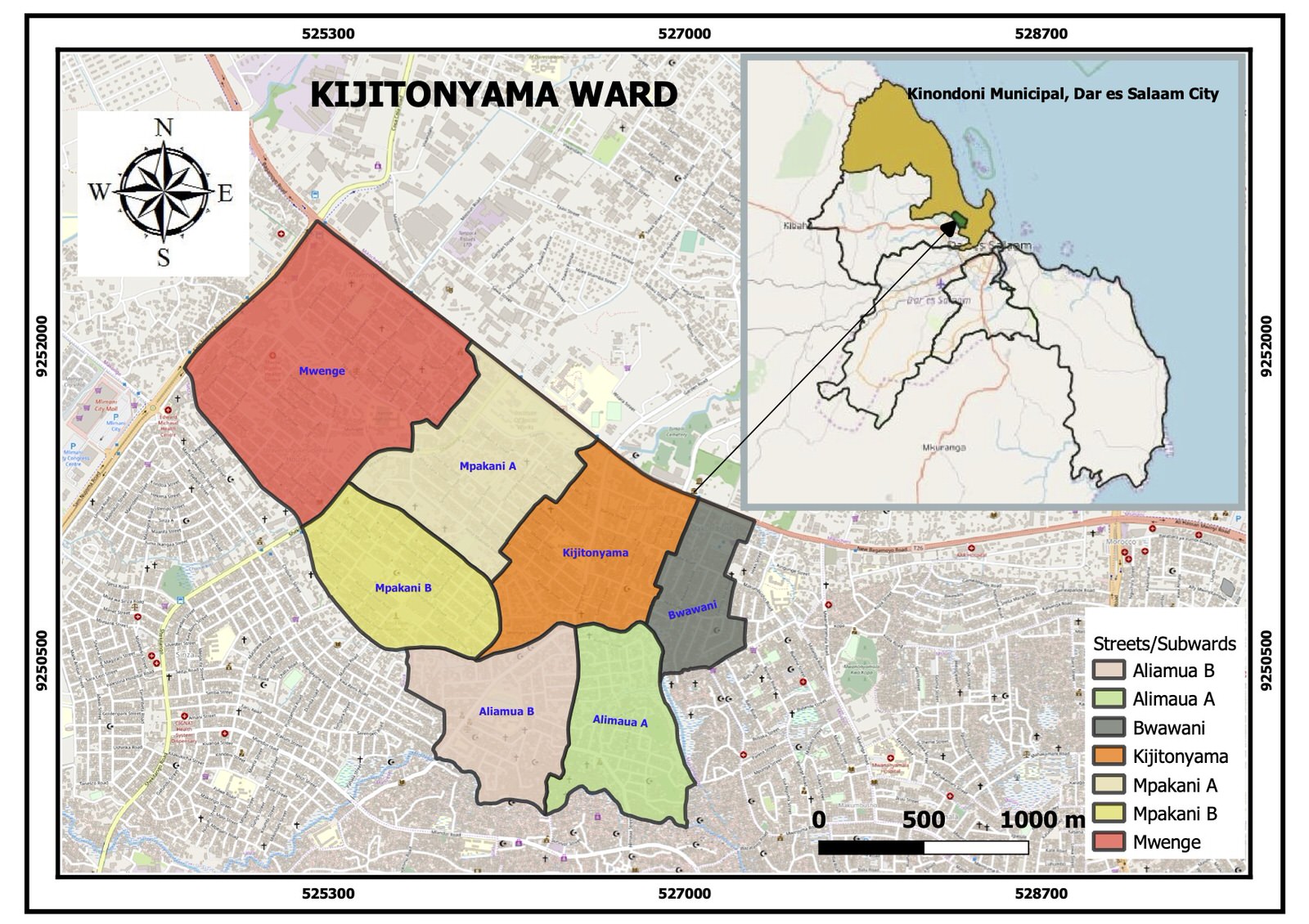 Student Data Visualisation Challenge 2019
The data visualisation challenge 2019 focused on the Resilient Cities in Tanzania as the main topic. However, three (3) challenges identifies for this visualisation namly 1. Solid waste collection plan for Tanzanian cities, 2. Story of past floods for better situation analysis and 3. Communicate risks and hazards to local communities via visualisations. More than 4 Universities participated (UDSM, ARU, SUZA, SUA and MNMA) with more than 200 students participated. 2019 Visualisation was announced here.