Background data of City2Seas Mtwara
Mtwara Buildings data consists of digitalized buildings in the city of Mtwara in south-east Tanzania. The city is located on the coast of the Indian Ocean near the border of Mosambik. The study area consists of only part of the Mtwara city, eight wards out of eighteen.
This data was collected in part of a bigger study about the litter in Mtwara city. The collection of the data was done in August and September 2022 by two companies, one from Italy and one from Tanzania, and alumni students. The collection was done on behalf of the Mtwara local government.
The alumni students had a big part in this since they digitalized the building from drone images. The Open Map Data Tanzania provided the drone images for this project. After the data collection, the alumni students made a visit to the sites they were digitalizing. During this field visit they checked the correctness of the data's attributes. 
The digitization has mostly been successful and the Digitized shapes correspond to the building shown in the satellite image. However, there are a few problems, for example in the industrial area of the port, the building has not been digitized in one part,there is a gap between the polygons. It looks like there were two buildings instead of one. In the port, compared to the satellite image, buildings have been digitized on the water and bare land.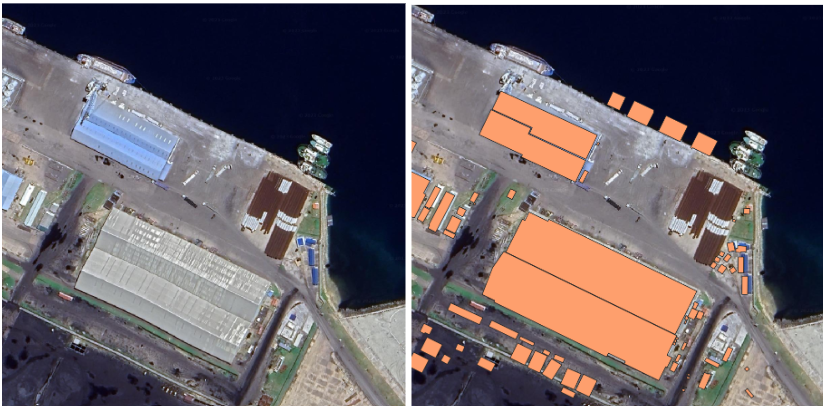 In the data, the buildings are divided into five different categories. A minority of the digitized buildings have an attribute describing their use. The attributes that describe the use of the buildings seem to be fine as far as they are defined accurately. For example, a building described as a construction site also appears that way on a satellite image.