Written by Msilikale Msilanga

Group photo of University students, university staff, and OMDTZ team. This Month; July 2021, the Resilience Academy is partnering with OMDTZ, The World Bank and other partners to engage university students from UDSM, ARU, SUA and SUZA to participate in the industrial training program. Industrial Training is aimed to equip university students with digital, theory, and practical skills which help students to learn better from what they have learned in class to the practice.

The industrial training program this year takes a total of 125 students from Tanzania University partners: University of Dar es Salaam (UDSM), Ardhi University (ARU), Sokoine University of Agriculture (SUA), and State University of Zanzibar (SUZA). Students from each university receive different training and skills depends on their university courses and university backgrounds. However, each student is trained with basic skills for data quality, data management, and data sharing.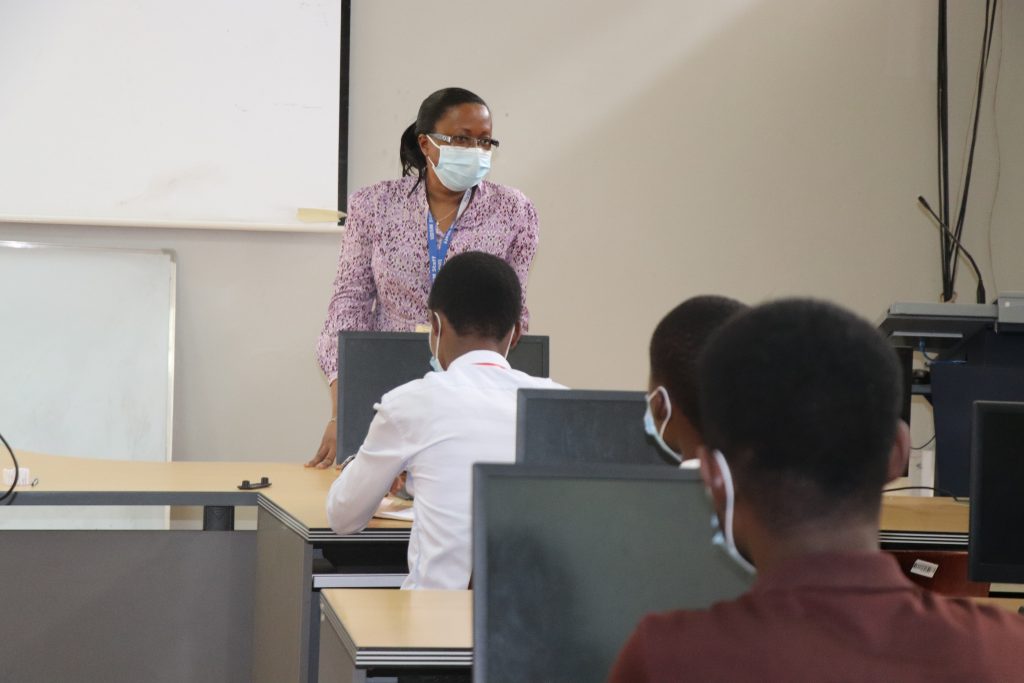 UDSM students during the class training of Data quality, data management and data sharingUDSM's students started from 26th July 2021 while ARU and SUA's students will start from 9th August 2021 followed by SUZA's students who will start on 30th August 2021. The practicals of the industrial training are based on the actual case for each university in order to fully benefit the students with practical skills.

For example, for ARU and UDSM, students will benefit from the case that looks into the urban solid waste challenge for Lower Msimbazi in Dar es Salaam. In order to conduct the practicals, students are engaged in the data collection of solid waste points, collection of attributes of the building footprints, and digitizing for updating new buildings of the lower Msimbazi which will be followed by data cleaning and data analysis of solid waste point. The practicals are therefore exposing the students to the challenge of solid waste in order to identify wastes that are burned, buried, or thrown into rivers/ drains or the environment at the detriment to human and environmental health.

SUA students on the other hand will learn the use drones to identify data that will be used to develop the Master plan of Morogoro city. Furthermore, they will learn how to use drone imagery to identify and digitize the canopy and tree mapping in Morogoro, Kahama, and Kigoma regions to identify the green spaces of the City. Of course, as for other Universities, the activities will be followed by data cleaning and data analysis of Urban trees and canopy data as well as the data for master plans.

Resilience Academy and other partners in this program believe that this is a good experience for university students to acquire skills on the most updated tools that are open and easy to use combined with practical experiences that students acquire in order to find solutions to the actual challenges toward making urban resilience Cities.